Are you a man looking to get down on one knee and embark on the biggest journey in your life? Are you a woman who deserves to treat herself a little? No matter who you are, a day will come where you think about purchasing a diamond ring.
There is one problem with both those scenarios, though. You have no idea where to start? You aren't alone!
So where do you start? How do you buy a diamond ring? If you are looking to buy a diamond ring for you or a loved one, follow these five steps:
Educate Yourself
Set your Price Range
Pick a Diamond
Pick a Band Setting
Find a Jeweler
That is why we are here to help. We are going to point you in the right direction. We'll tell you everything you need to know about buying a diamond ring.
1. Educate Yourself With Diamonds
If you are buying something as pricey as a diamond ring, you should know a little about what you are buying. Diamonds come with grades. Like students, some do a little better than others.
The criteria for these grades are broken up into four categories. The "4C's" as they are known as in the jewelry industry. Gemologists carefully grade diamonds based on color, clarity, cut, and carat.
Learn More: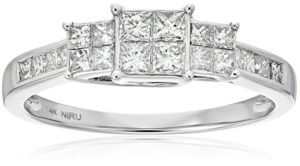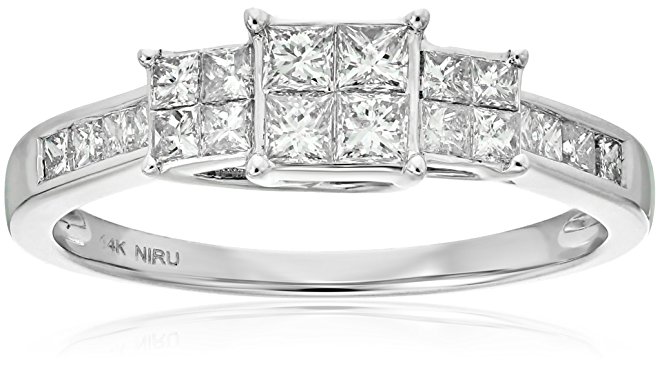 2. Set Your Target Price Range
Once you understand how diamonds are graded, you will have a better understanding of how they are priced. Obviously, the higher the grade, the higher the price. Crazy how that works, huh?
When shopping for a diamond ring, you need to know the ceiling for your price point. Once your jewelry dealer has a price range, they can better cater to what they show you to fit your needs.
Learn More: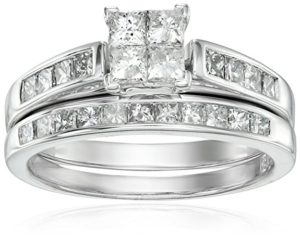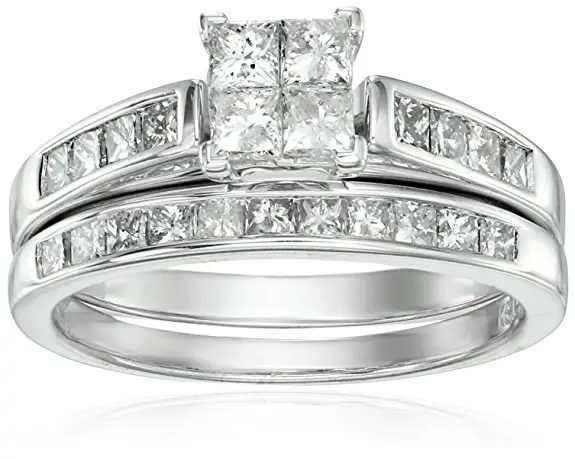 3. Pick Your Diamond
Now for the fun part! We are picking out the gems that are going to make our fingers sparkle. First, you can go with the classic go-to's like round and square, and you will be guaranteed a beautiful gem.
But diamonds don't need to be so run-of-the-mill. No two diamonds are the same, so why not strive for the most unique? There are many other varieties of diamond cuts including princess, pear, and heart.
You can even mix and match diamonds in cases of a multi-stone ring. Round diamonds have a tendency to pair well with marquise and ovals. Hearts and pears tend to be a bit more difficult to match with other stones.
The beauty of buying diamonds is that it's not an exact science. It is a matter of taste. Have fun trying out different diamond shapes that fit in your price range. After all, you are making an investment, so make the right one for YOU.
Learn More:
4. Pick a Band Setting
Once you have decided on your perfect diamond, you need something to showcase that rock on your finger. A band. Diamonds last forever, so the metal it is sitting all cozy on needs to be durable as well. The top two band metal choices to accompany your diamond are platinum and gold.
Gold is a little more popular because it allows you for a few options. Who doesn't love more options? With a gold band, you have a variety to choose from that includes yellow, white, green, and rose gold.
Learn More: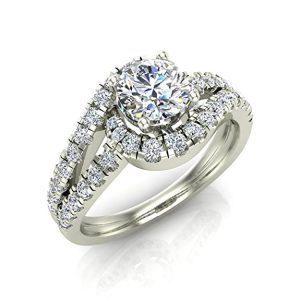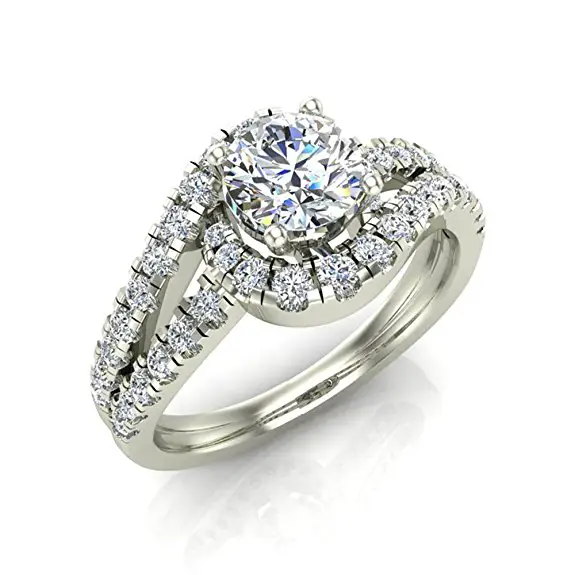 5. Now, Go Find a Jeweler!
Now that you know where to start on this journey, the rest is on you, my friend.
Learn More:
Congratulations on a lifetime of beauty.
Was this article helpful?
Let us know if you liked the post. That's the only way we can improve.