Rose gold is a metal that has become quite popular in recent years. But what exactly is rose gold? It's not quite silver and it's not quite gold, so what is it? But first, is rose gold good for an engagement ring?
Rose gold is great for engagement rings because it is extremely durable, it doesn't tarnish, and it's budget-friendly. Rose gold looks great on all skin tones and it has a really classy and elegant look. The only reason it would not be good for an engagement ring is if you have a copper allergy because the pink color is derived from the copper mixed into the metal.
Rose Gold is considered to be a romantic metal and this article will tell you all about the properties of the metal, what makes rose gold, rose gold. This article will also explore the history and just how to style all of your rose gold jewelry pieces.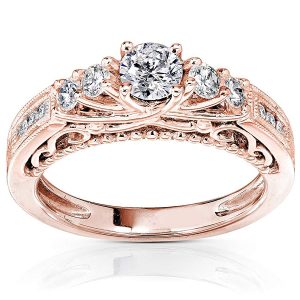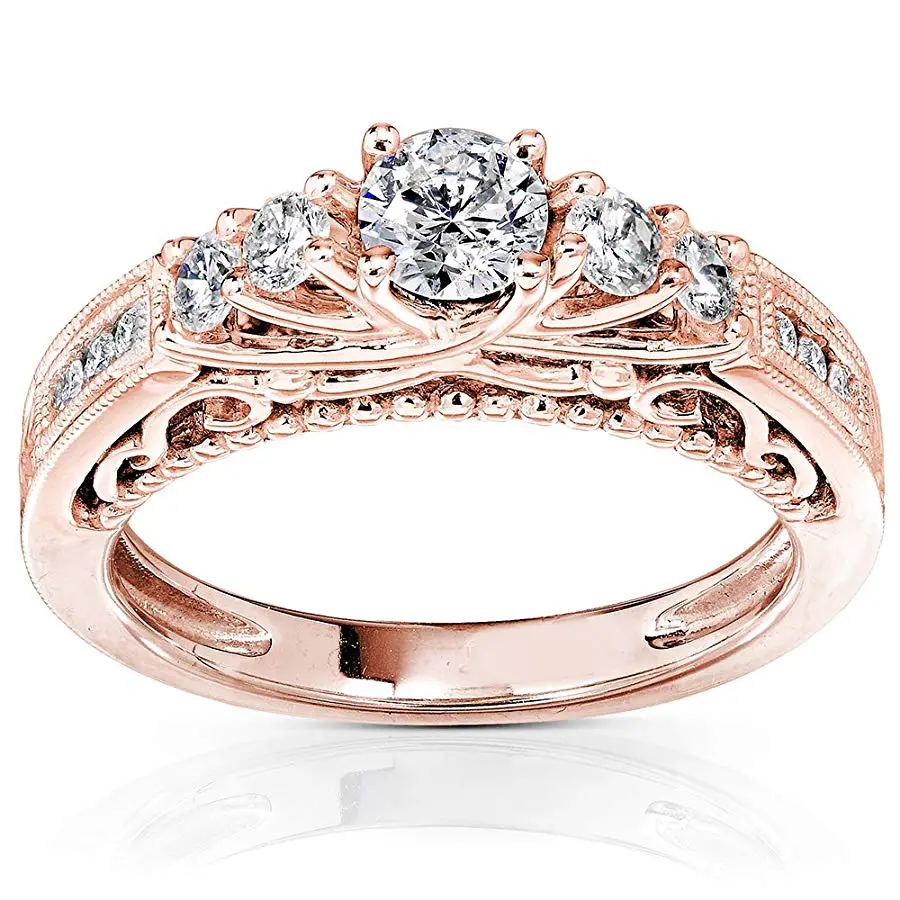 Is Rose Gold, Gold?
The name of rose gold is actually quite misleading because it is not 100% gold. However, it is made of actual gold, though it is not pure 100% gold. Rose gold is a mixture of classic yellow gold, silver and copper metals. See also: Is Rose Gold Real Gold?
Rose gold can also be referred to as pink gold or red gold. The karat amount in jewelry is an indicator of how much gold is actually in the piece of jewelry. For example, in an 18 karat gold bracelet, the bracelet contains 75% gold.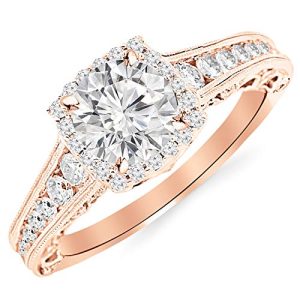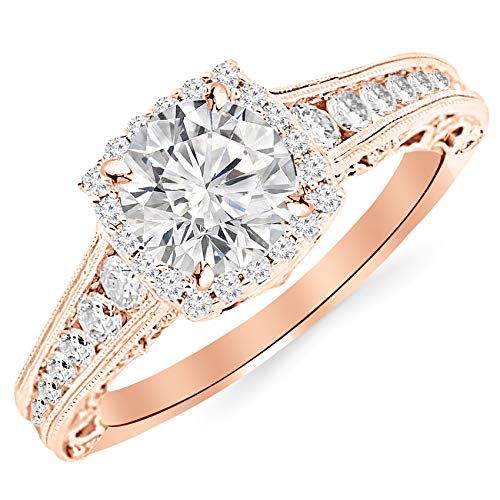 A pure gold piece of jewelry would have to be 24 karats. However, since rose gold contains a mixture of metals, it can't be 100% gold. The copper and the silver are added to the gold to give the metal that rose hue.
According to Laura Preshong, "the depth of color in the rose gold depends on the ratio of yellow gold to copper. Less yellow gold and a higher content will result in a more reddish rose color."
Also, gold itself is a very soft metal, so one would add stronger metals to make stronger pieces of jewelry, or in the case of Rose Gold, to give it a unique color.
The History of Rose Gold
Rose Gold first came onto the scene in the 19th Century in Russia, when Carl Faberge, known for Faberge Eggs, first used the metal, but at that time it was called "Russian Gold."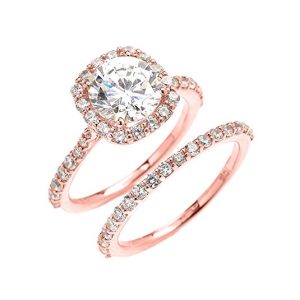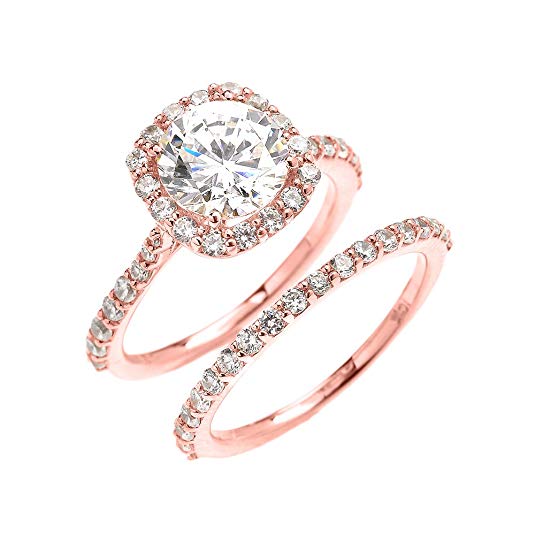 In the United States, the popularity of rose gold rose in the 1920s when engagement rings and fine jewelry in rose gold were considered to be feminine and also quite lavish.
Over the years, the popularity of rose gold has come and gone and has mostly been connected to fashion and celebrity. Rose gold has become popular once again and is seen by many as being very trendy.
Why is Rose Gold so Popular?
The recent rise in popularity again in rose gold is also due to the fact that it is a happy medium between the modern white gold and the classic yellow gold. To many, it seems like something new and different.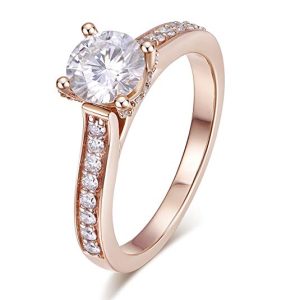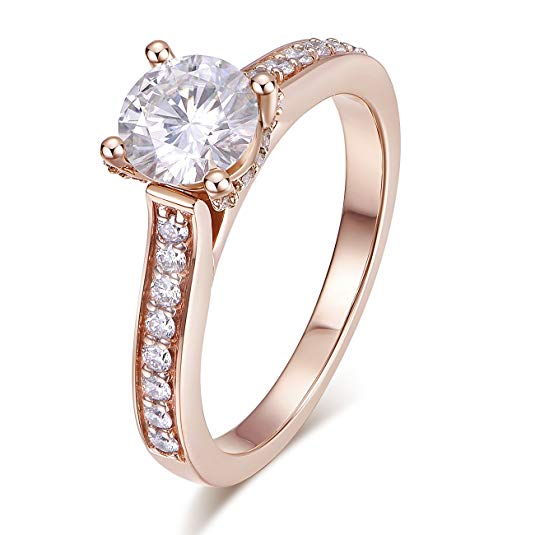 It's subtle and understated, but yet it gives off a fresh new approach to styling jewelry. The Bench states, "Rose gold has a romantic feel to it which retailers have turned to their advantage using names like, blush, pink and not forgetting rose in descriptions, to capture the imagination of consumers to great effect."
Rose gold today, is considered to be a subtle and romantic color that is seen a lot in engagement rings, as well as other types of fine jewelry, but is also seen in many other types of affordable jewelry as well.
How durable is Rose Gold?
Rose gold is especially durable due to the copper component. Copper is one of the most durable metals, which is great for rose gold jewelry because it means that the pieces will last for years.
Which brings us to tarnish. Tarnish is what happens when metals lose their luster, become darker, or rust over time. Luckily, rose gold doesn't tarnish. However, you should note that it can appear to be redder in color or appear darker with age.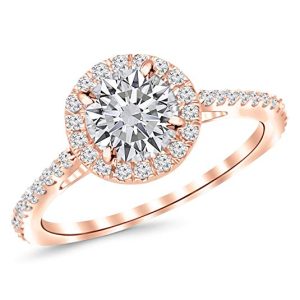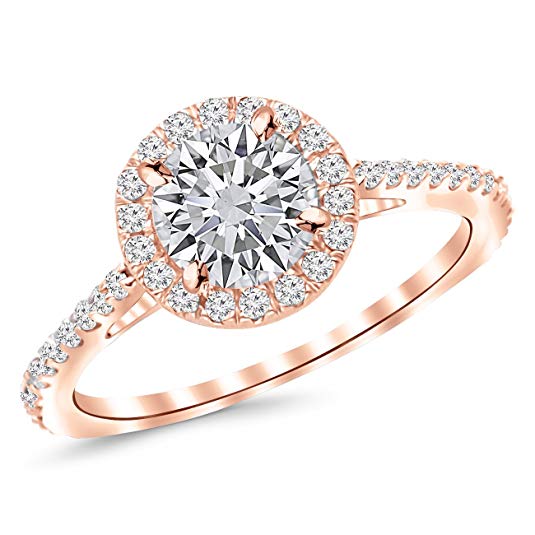 According to Roma Jewelry, "This isn't because of tarnish, though. It's the copper part of the rose gold becoming slightly darker and more vintage looking."
But, the advantage to this darker or more red look is that many people who seek out vintage jewelry like the effect that rose gold has with age. So you are left with some classic and timeless pieces when you purchase Rose Gold jewelry.
Styling Rose Gold Jewelry
The great thing about rose gold is that there are no limitations as to what types of pieces of jewelry are being made with the metal. The possibilities are practically endless, especially since it has become such a trend in recent years.
To style rose gold jewelry is not that difficult either. The softer color of the rose gold makes it easy to style with other types of metal jewelry, whether it be gold or silver pieces.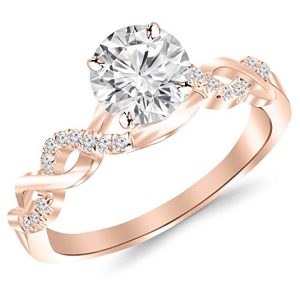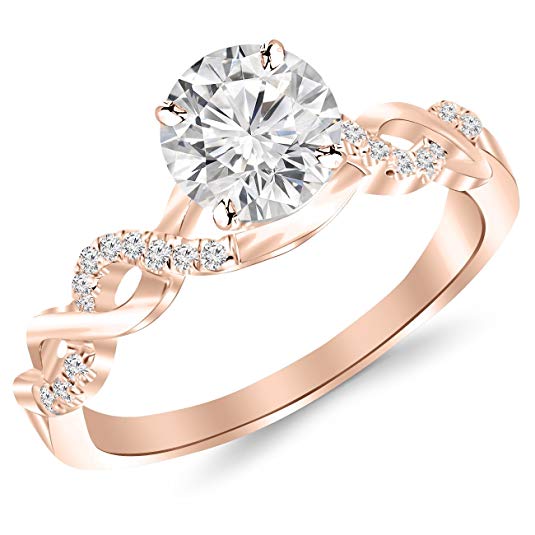 Versatility is what comes with rose gold jewelry so the possibilities are endless, and this is not just limited to other pieces of jewelry, it can also be worn with gold or silver tops or you can pair it with a clean and classic shirt and have a simple and understated look.
Rose Gold Engagement Rings
Rose gold is the new and modern approach to styling jewelry and engagement rings, it's a romantic and subtle metal that really fits into the modern and millennial sense of style. It has the feeling of being luxurious but is also affordable.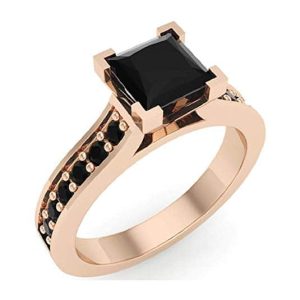 The possibilities of styling are practically endless and because it's come far from the popularity of yellow gold, which is still attempting to make a comeback, it's seen as being fresh and new. The popularity of rose gold is sure to be around for a while because it is not just one metal, it's a mixture of more than one which makes it unique in its styling ability, but also makes it a timeless, classic and romantic metal perfect for jewelry for any occasion.