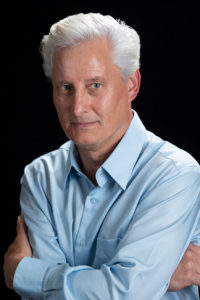 Founder of the Diamond Market Insider Authority
Started by our founder Carl A. Jones, Carl has been involved in the jewelry business since his youth. Growing up in South Africa his parents were jewelers who worked in the industry for decades.
Since his early childhood days Carl spent countless hours with his dad studying diamonds and learning the 4 C's long before he went to school to learn his ABCs like the rest of us.:)
While Carl's father had a passion for appraising diamonds, his mother was the entrepreneur in the family, she showed Carl the importance of providing people with value-added services. It was not simply enough to display the jewels; you had to tell the story behind them and what makes them truly unique.
This hard work philosophy stayed with Carl his entire life even when he was studying he remembered his time with his parents and currently shares his passion with his own children. Carl is involved with a plethora of charities and firmly believes in giving back to the society which has given him so much.
Education
University of South Florida, Bachelor of Business Administration
Gemological Institute of America (G.I.A.)
GIA Diploma credentials:
Graduate Diamonds Diploma
Graduate Colored Stones Diploma
Graduate Gemologist Diploma
Accredited Jewelry Professional