The Diamond Market Insider Authority, Inc. (DMIA) is the recognized authority on diamonds and diamond jewelry. As a not-for-profit trade association, our mission is to promote the highest standards of business ethics and social responsibility in the diamond industry. Our team has over 150 years of combined experience helping consumers buy diamonds and diamond jewelry at fair or below market prices.
By providing insider advice and tips on how to buy diamonds, DMIA is the best source for everything related to diamonds. Whether you're looking for information on how to pick out a diamond ring or just want to learn about the different types of diamonds, DMIA has the answers.
Our Mission
Our mission is to ensure that our readers are able to make informed decisions when buying diamonds and diamond jewelry.
How Do We Help You?
The DMIA is here to help you buy diamonds and diamond jewelry at the best possible price. We do this by providing insider tips and advice on how to get the best deals on diamonds.
Hundreds and hundreds of hours are spent researching, testing, writing, double- and triple-checking each piece we publish to ensure it is both helpful, 100% accurate, and offers value.
With our in-depth articles and reviews, you can get all of the information you are looking for to make informed decisions.
We believe that the diamond market should be represented by individuals who adhere to high ethical and moral standards, while also educating others about this shared love for the industry.
Meet the Dream Team
So who are the DMIA? We are a group of diamond experts, including gemologists, appraisers, and industry insiders. Our team has a wealth of knowledge about diamonds, and we're here to share that knowledge with you.
Carl Abraham Jones – GIA Graduate Gemologist (GIA GG), Graduate Jeweler (GIA GJ), Accredited Jewelry Professional (GIA AJP)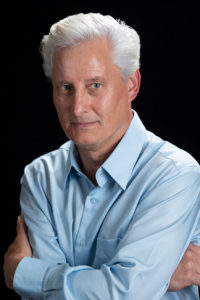 Carl Abraham Jones is a leading expert in the diamond jewelry industry, with over 20 years of experience working as both a seller and buyer of diamonds. He is the founder of Diamond Market Insider Authority Inc., a company dedicated to providing valuable insight and advice on buying diamonds. With an in-depth knowledge of all aspects of the diamond market, Carl is an authority on all things related to diamonds, from the 4 C's to jewelry selection and care.
An accomplished entrepreneur and philanthropist, Carl has a passion for helping others in the jewelry industry succeed. In addition to writing articles on diamond buying tips and other topics, he is also active in supporting various charitable causes. Whether working with individuals or businesses, Carl is dedicated to providing the highest level of service and expertise.
Twitter | Medium | Linkedin | Full Bio