If you are on the quest to find the perfect wedding band for your man you have an adventure ahead of you! There are many different wedding band styles to choose from. The six most popular types of men's wedding bands are: 
Plain Gold Bands
Titanium Bands
Palladium Bands
Platinum Bands
Diamond Bands
Silicone Bands
Plain Gold Wedding Bands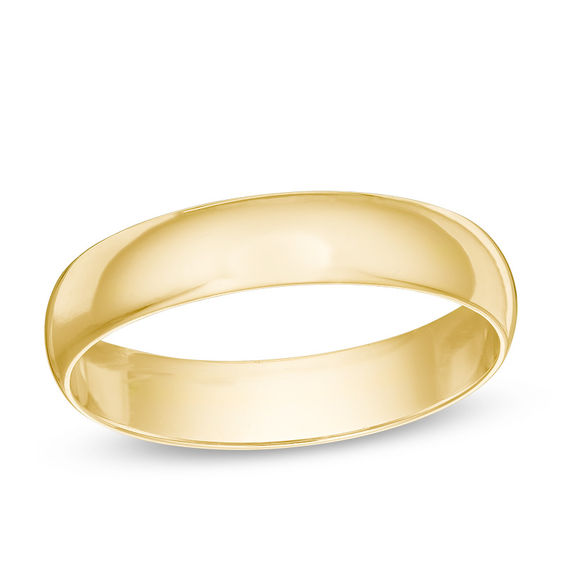 Most men do choose gold because the metal is very traditional and yet has tons of class to go along with it.  With most styles, men will usually like a bit thicker of a band than the woman so you will want to keep that in mind when looking at different band styles. Of course, usually, this men's band will be a bit more expensive because it will be larger.
If your partner is in construction or uses his hands a lot for work yellow gold might not be the best option as it will scratch and wear down the fastest.
White gold is a good contender if your budget can't quite stretch to platinum but you still want that same gorgeous polished look. Unfortunately white gold will wear down as well and the rhodium protective layer will need to be reapplied every few years or more depending on the person's lifestyle.
Titanium Wedding Bands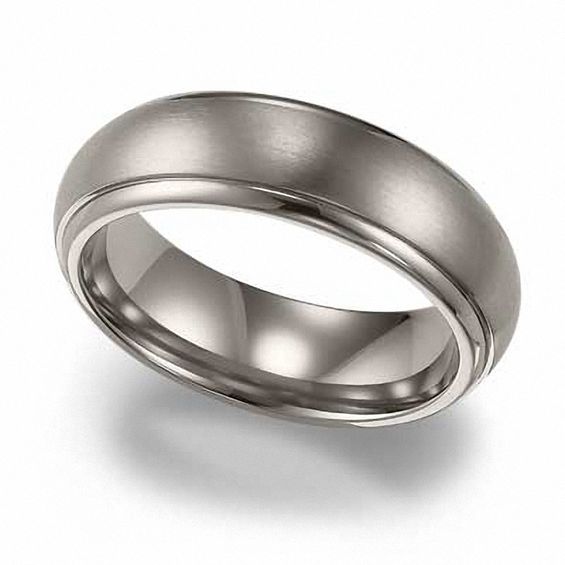 Titanium is a beautiful choice for a wedding band. It very contemporary and an incredibly tough metal. Titanium is hypoallergenic so it's great for those who are more sensitive. It is naturally a very nice light grey shade which is classic and perfect for everyday wear. You can have it polished if you want it super shiny or dyed if you want to add some color. Titanium is highly versatile and extremely affordable making it a great option.
Titanium is a very light-weight metal and is extremely tough, so it will not scratch or lose its form over a lifetime of wearing. Titanium is easier on the budget than its partners platinum or gold. So if you don't want to break the bank but still have something that will hold its value and last a lifetime, then titanium is your best bet.
Palladium Wedding Bands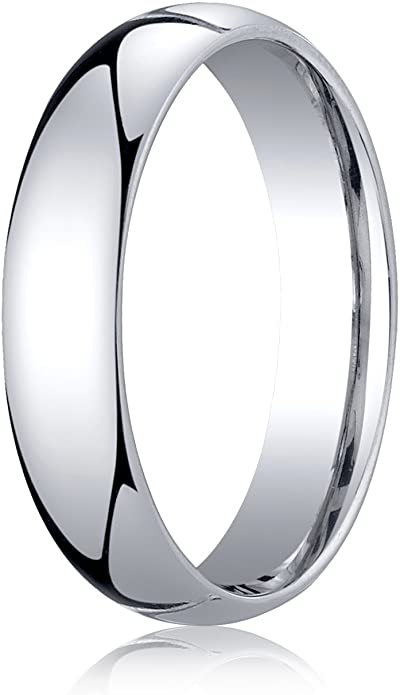 If you're looking for a metal even harder than platinum then palladium is the one for you. Since this metal is even harder then platinum it is even more scratch-resistant and more durable.
Palladium is one of the newer metals out there and can be one of the reasons why people tend to shy away from choosing it but don't let that stop you! Palladium is an amazing metal and is a naturally white metal that will stay bright forever.
This metal is also lighter than platinum so for those that don't want the heavy feel of a ring this metal is the one to go with. They are also cheaper than their shiny counterpart, platinum. There is a lot to consider when choosing this metal but Palladium truly has so many great characteristics!
Platinum Wedding Bands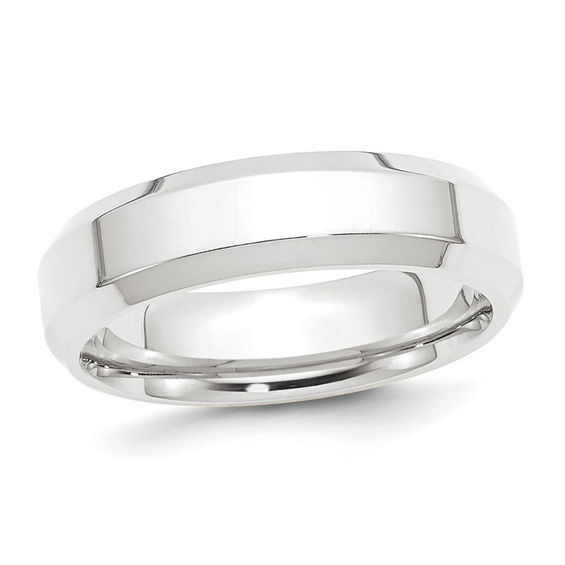 A platinum wedding band is great for the outdoorsman or handyman because it is extremely strong and durable. It will be able to withstand incredible wear and tear and even if it's scratched it will still keep its luster and color.
Platinum is also the rarest and heaviest metal making it very special. What is also so unique about platinum is that over time the platinum will never wear but reveals a satin patina that still maintains its shine. If the ring is regularly polished it will look beautiful for decades and never tarnish.
Platinum is also hypoallergenic. If you are wanting a shiner finish, platinum is the way to go because it will hold up to wear and tear and the high shine will never wear off.  Platinum is a heavier metal so if you like that quality feel then you got it with this precious metal.
If you go with platinum you can be sure you have made a wise choice.
Diamond Wedding Bands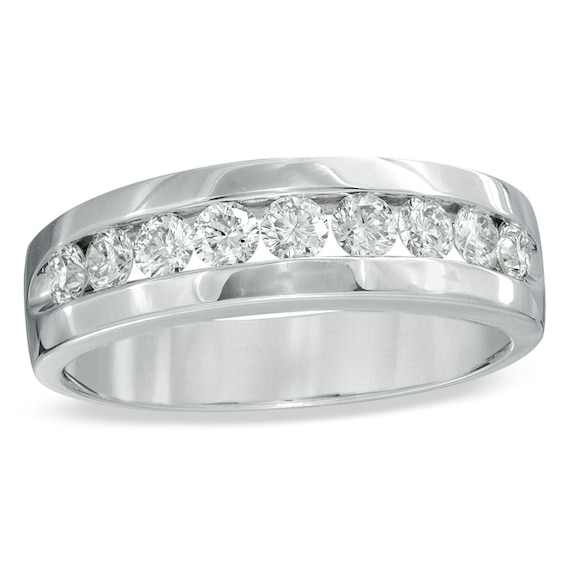 All the metals above can also come in different styles and with diamonds. If you want to add some additional bling to your wedding ring, then you can buy one with diamonds. They come with a considerably higher price tag, but go big or go home.
Silicone Wedding Bands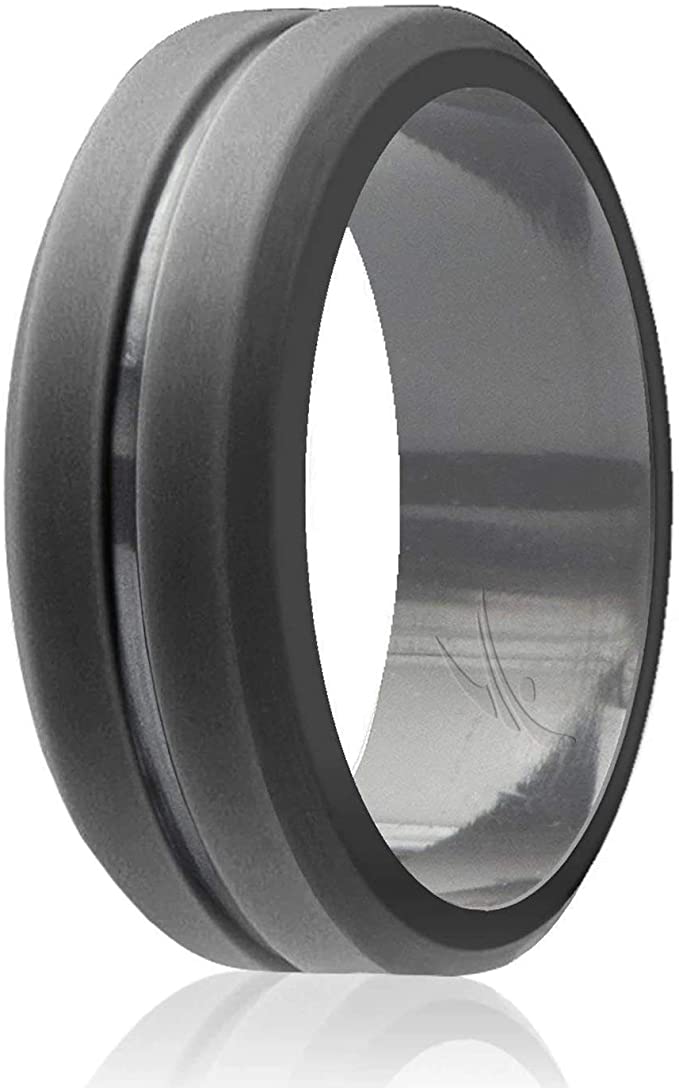 The newest type of men's wedding bands are makes from silicone! If you want the cheapest and safest types of wedding band, then silicone is the way to go. If you're prone to losing things, like rings, then you can buy a 4-pack for under $20 bucks!
There are so many beautiful band choices out there but ultimately it will come down to the person's personal style, life habits, and of course budget. Hopefully, this article helped you in your conquest!