Engagements are a special moment for any couple; it's the joining of two people who solely love one another. For most people another very important part of an engagement is the ring, sadly these aren't cheap to buy.
According to estateddiamondjewelry.com, you should be spending at least two months' salary on your partner's engagement ring. This means if you earn a salary of $50,000 a year, you should be spending at LEAST $8,000! Engagement rings can be expensive, especially those with a diamond and a costly diamond cut. So, what is the cheapest diamond cut?
The cheapest diamond cuts that you can purchase are the Asscher diamond cut and the Emerald diamond cut. Asscher shapes and Emerald shapes are cheaper is because of two factors.
Emerald cuts and Asscher cuts have lower demand
When cutting the rough diamond, they lose more weight.
The pricing will still depend on the weight of the carat. Despite the lower price, they are just as beautiful and worth it as any of the other cuts are.
What is the difference between an Asscher and Emerald cut?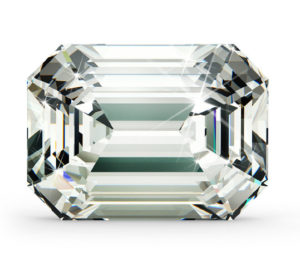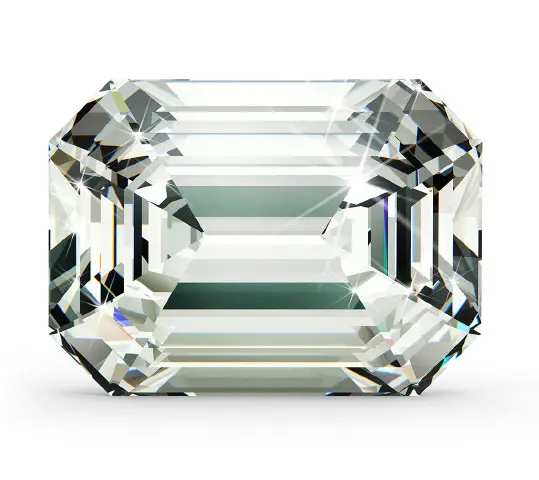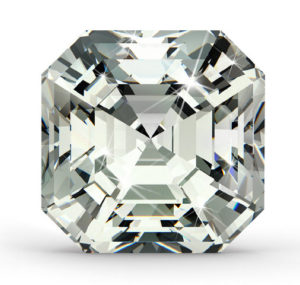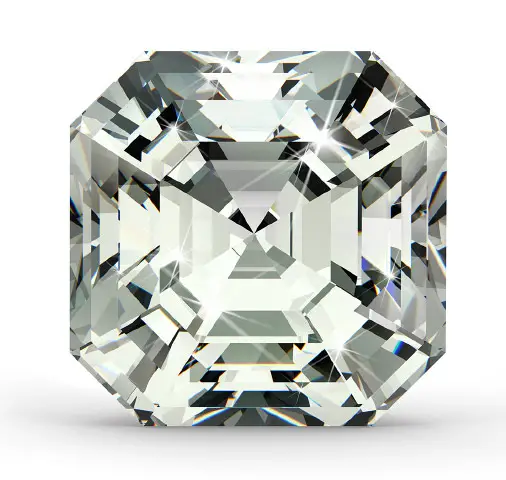 You will find that there isn't much of a difference between an Emerald and Asscher cut diamond. Both look remarkably similar and usually very alike in prices – both are much cheaper than any of the other cut options. However, the difference with an Asscher cut is that it is a square as opposed to rectangular like an Emerald cut.
The average price of a one-carat Asscher cut is $4,137, and the cost of a one-carat emerald cut is $4,176.
What other affordable diamond cuts can you buy?
There are so many variations of diamond cuts or diamond shapes. If you have a particular shape in mind, I can almost guarantee that you will be able to get a diamond cut this way. Some cuts can be significantly more expensive than other cuts. The cut you buy could very much depend on what you are willing to spend.
Gemsociety.org has collected a bunch of average prices for different diamond cuts, these I will share below for diamonds which weigh one carat.
Round Brilliant Cut
The Round Brilliant cut is the most expensive type of diamond cut that you can purchase and could be named as one of the prettiest cuts, which produces a beautiful sparkle.
The average price for a one-carat Round Brilliant cut is $7,291, which as you can tell is quite a pretty price to pay, especially in comparison to the Asscher cut diamond. It is a vast difference of $3,154 just because of the diamond cut. The next most expensive diamond cut, which is the Pear cut costs $1,489 less.
Princess Cut
Despite the Princess cut being an attractive choice of shape, it is prone to snagging and chipping easily. To ensure that this doesn't happen, you should look for Princess cuts where the corners are protected by prongs.
The average price of a one-carat princess cut is $4,799.
Marquise Cut
The Marquise cut diamond is an exquisite shape which makes the diamond look much bigger than it actually is. This type has the largest face-up area compared to all the other cuts. This cut is, unfortunately, another which snags and chips easily.
The average price of a one-carat marquise cut is $5,596
Cushion / Pillow Cut
This cut of the diamond gets its name due to the look of it being like a shape of a cushion.
The average price of a one-carat cushion cut is $4,229
Radiant Cut
Much to many female's delights, this type of cut is incredibly sparkly and are considerably cheaper than the round brilliant cut. The only downfall is that they look much smaller due to the face-up area.
The average price of a one-carat radiant cut is $4,443.
Pear-shaped Cut
The Pear-shaped cut very much looks like a teardrop, a combination of both the Round Brilliant cut and the Marquise cut. According to wixonjewelers.com, the Pear-shaped cut gives the perception that the fingers and hands have a slimmer look.
The average price of a one-carat pear cut is $5,802.
Oval Cut
Oval cuts are one of the most popular types of diamond cuts when it comes to engagement rings; this is because of its classic appearance.
The average price of a one-carat oval cut is $5,362.
What is the cheapest diamond cut?
| Cut | Avg One Carat Price |
| --- | --- |
| Asscher | $4,137 |
| Emerald | $4,176 |
| Cushion/Pillow | $4,229 |
| Radiant | $4,443 |
| Princess | $4,799 |
| Oval | $5,362 |
| Marquise | $5,596 |
| Pear-shaped | $5,802 |
| Round Brilliant | $7,291 |
As you can see, there are so many types of diamond cuts, some of which cost a considerable amount of money. Your choice of diamond depends on what style you are looking for but remember the cost can completely vary due to the cut.
If you want to treat your special other half to a beautiful, yet affordable engagement ring but can't quite afford a fancy-shaped diamond, then consider a cheaper cut because they are just as beautiful and much more affordable.
Was this article helpful?
Let us know if you liked the post. That's the only way we can improve.