The green diamond is such a stunning and beautiful diamond. There is no colored diamond like it. Although they are not very much talked about, they certainly are a piece that is worth knowing about or even having one day.
Below is a ton of valuable information all about the stunning green/chameleon diamond. See for yourself!
Where Are Green/Chameleon Diamonds Found?
Just like any other color diamond that is naturally occurring, they are found in a mine. Now, some diamonds have been found outside of such, but that is where the majority of diamonds are found. The green diamond can be found in Borneo and even Central Africa, although it is rarer to find a green diamond there.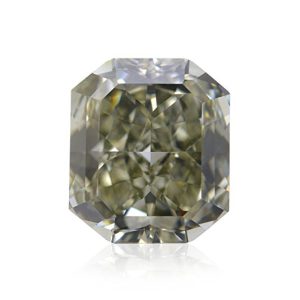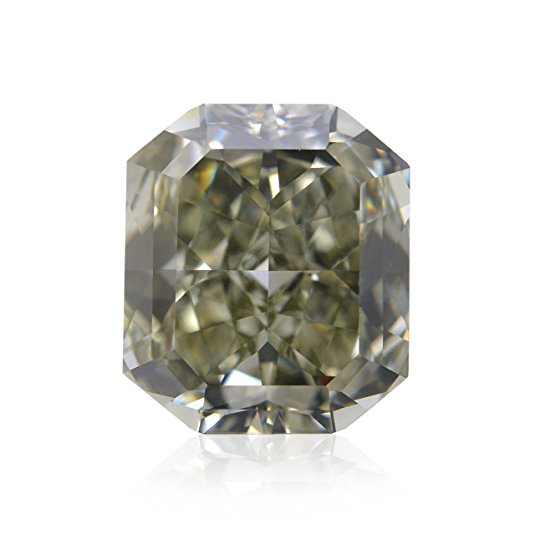 Why Are Green/Chameleon Diamonds Green?
The most popular diamond has been the white diamond. Some people do not even know that there are naturally occurring colored diamonds. Well, of course, there is! Green diamonds get their color differently than a yellow or pink though. They get their color naturally absorbing radiation within the soil before it reaches the earth's surface.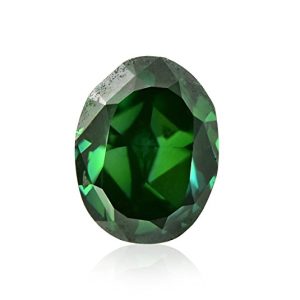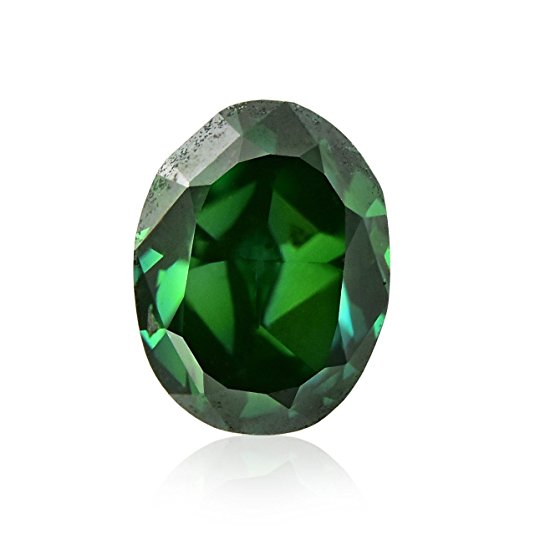 You can find more information on how diamonds get their different colors here: Why Diamonds Have Different Colors
Are Green or Chameleon Diamonds Real?
Wherever there is a real and natural gem, you can bet that there is a way to make an artificial one. Although they can never be completely copied. Green diamonds are certainly real and can be bought as a naturally occurring green diamond. Green diamonds get their color naturally and are found as such.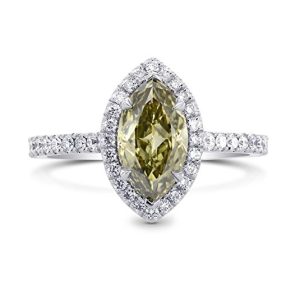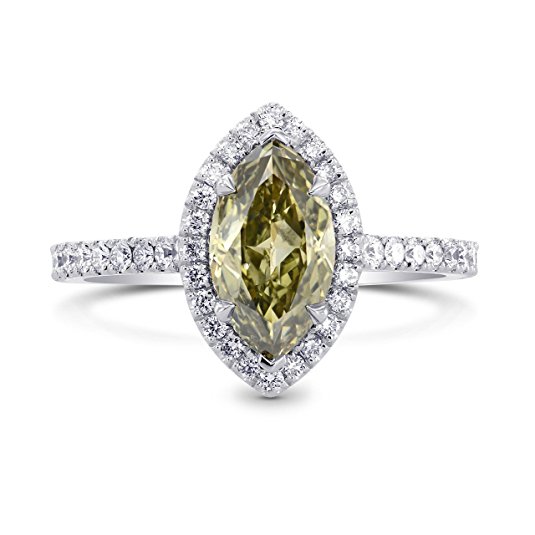 Do note that some diamonds, even real, can have added color to give them more of a vibrancy. It is important to check with the seller if the diamond is a naturally occurring green diamond.
What Do Green or Chameleon Diamonds Represent?
As with every stunning color of gem, they stand for or represent a special meaning. The green diamond is meant for generosity. However, it can also represent health, hope or even growth. It has such a wonderful and meaning representation that fits the color very well.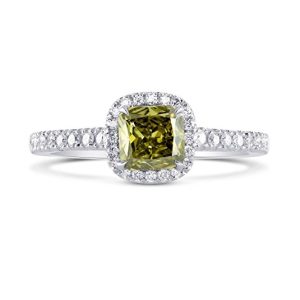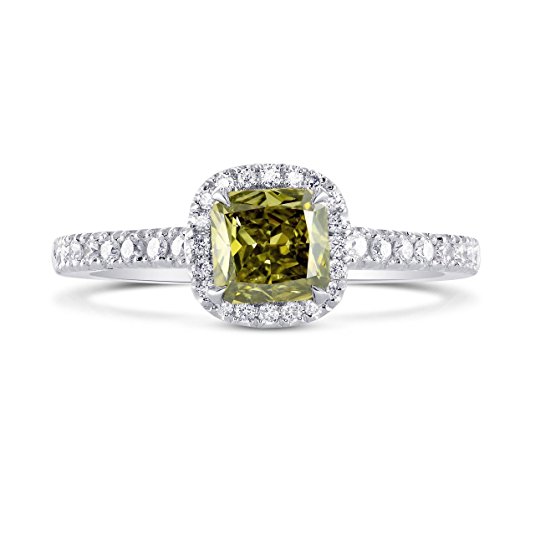 How Rare Are Green or Chameleon Diamonds?
When it comes to colored diamonds they can get rare. You can bet that a green diamond has made that list of rare diamonds too! While blue, pink and red are at the top of the list, green follows suit. They are not in very high demand, but they are still indeed very rare.  If asked for as much as other popular colors, there would be a greater rarity.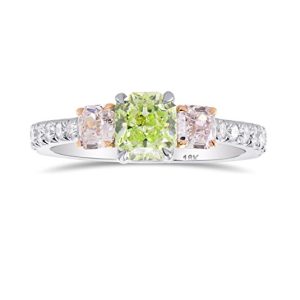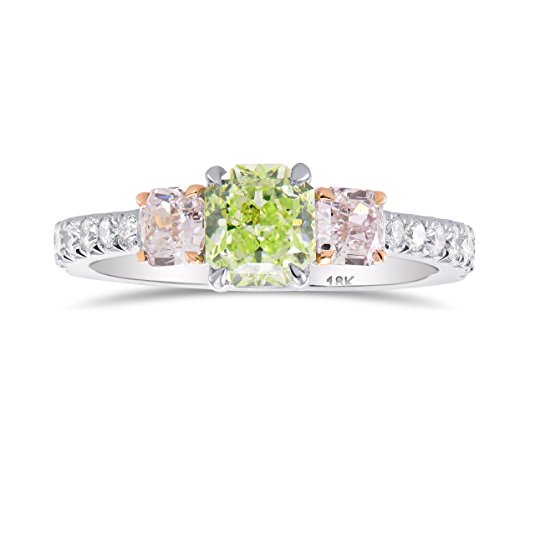 Green diamonds are found less often. If bought as much as other colored diamonds it would create an even greater lack of green diamonds. They are certainly worth purchasing while available.
How Much Are Green or Chameleon Diamonds as Engagement Rings and Jewelry?
The price of green diamonds as engagement rings can vary greatly depending on what type of cut you will want and the setting that the green diamond will be placed in. However, the starting price for a green or chameleon diamond ring is about $5,000.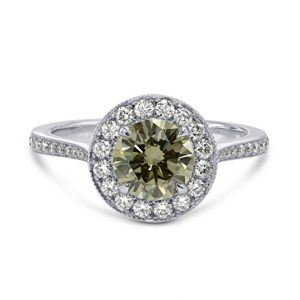 That price can go all the way into the millions of dollars though. This is on the low end of pricing for green diamonds. Other jewelry varies as such too.
Are Green or Chameleon Diamonds Famous?
Green diamonds, although rare, are actually famous! They are so stunning in beauty it is no wonder that they have become famous. You can read about some of the world's most famous green diamonds below and see where they came from. Check it out for yourself!
The Dresden Green Diamond.
This green diamond is said to be one of the largest green diamonds ever sold. This green diamond has a pear-shaped that goes nicely with its stunning green color. It was purchased by Duke Frederick Augustus II in 1733. T remains in a museum today.
The Ocean Dream Diamond.
This stunning bluish green diamond has a shield-shaped cut. Although it is not a big green diamond, it still gets notability due to its stunning green hue. There is a lot of mystery about the Ocean Dream Diamond. It is said that the diamond was tested to see of it was natural due to the vibrant and stunning colors.
Although the green or chameleon diamond is very rare, it is one of the most popular colored diamonds. The Deseden Green Diamond has held the spotlight for many years.
Some Important Note Before You Leave!
Hopefully, all of the above information was useful for you about the green or chameleon diamond. There is so much to discover about the green diamond. It holds a stunning color! You can find more information about green diamonds in this YouTube video link.