If you are looking for a diamond with a distinct flair and uniqueness then definitely consider the emerald cut diamond. What exactly is an emerald cut and what makes it so fascinating?
An emerald cut diamond is a rectangular-shaped diamond with incise step cuts that create aligned linear facets. For extra strength and longevity, the corners of an emerald cut are often trimmed off. Emeralds have a large surface table and strong straight cuts.
Keep reading to find out if an Emerald cut diamond is for you.
Why is the Emerald Cut so Unique?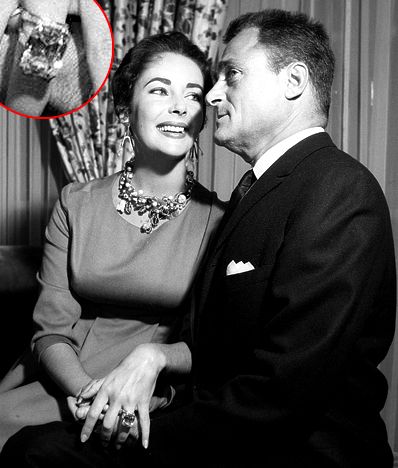 Most people when they think of the emerald cut, a vision of the striking green emerald stone usually pops up. This would make such sense because this type of cut was originally used only on emeralds. But clear sparkly diamonds can be cut in this eye-catching octagonal fashion as well. Did you know that the emerald cut is one of the oldest diamond shapes in history?
The most well-known emerald cut diamond has to be the one Elizabeth Taylor wore from her third husband. The emerald was a whopping 29.4 carats and what she called her "ice skating rink!"
The emerald cut has a nice large surface table and this usually allows for extending clarity. They are certainly more popular in a rectangle shape but you can find them in a complete square as well which can be just as breathtaking. They highlight clarity more than any other diamond shape.
Since the diamond has long side step cuts it allows ample colored and white light reflection. This stone will suit you perfectly if you are a bold and strong person. This stone exudes fashion and is not for the timid at heart.
Pros and Cons of the Emerald Cut Diamond
One negative point about the emerald cut is that they are more prone to chipping on the corners where they are weakest.
You have to also realize that emerald cut diamonds are step-cut stones which means they will never be as brilliant as a round or cushion cut diamond. Blemishes and inclusions inside the emerald cut will be much more noticeable than they would a round brilliant diamond for example.
There is nothing like the emerald cut diamond though and it surely represents elegance. Emeralds cut diamonds are relativity easy to find as well. They create such a gorgeous infusion of light and dark surfaces. Light plays off the stone in a charming art deco way and they are truly loved by the old and young!
Pros:
Cons:
Prone to chipping
Imperfections are more noticable
Not as brilliant as a round or cushion cut diamond
Are Emerald Cut Diamonds Expensive?
The emerald cut is a perfect choice for those wanting a larger diamond without a hefty price tag. They often look much larger than other shaped diamonds of the same carat and cost less.
Emerald cut diamonds are actually quite rare and are only represent about 3% of the world's diamonds. This does increase their price slightly but since they have such a large table they make up for the cost by allowing you to get a larger diamond for a lower price per carat.
Emerald Cut Diamond Price
Yes, it's true that emerald cuts are cheaper than most other cuts, but you need to be much more stringent when picking one out. For a reasonable 1.00 emerald cut on James Allen, you will pay at a starting point $1800 and they just go up from there.
What is the best Setting for an Emerald Diamond?
Pave and solitaire settings are the nicest way to set an emerald stone however you can also add them in a three-stone setting as well. Emeralds really look the best when the setting is more understated.
Clarity and color are the two most important factors to consider when purchasing an emerald diamond. Of all the diamond shapes emeralds retain more color than other diamond shapes. This means that you will really be able to visually see the natural color of the stone.
Unless you want to go with a more yellow-tinted stone, you should choose an I color grade or close too and try to go with a clarity grade of around VS2.
Overall just be sure to review the diamond's color and setting well before purchasing.
The gorgeous chiseled emerald cut diamond is truly a thing of beauty and if you're considering it, you are making a wise choice. Emerald cut diamonds truly are timeless, extraordinary, and perfect for someone who displays strength and resilience.