Pave is a type of ring setting. Pave Diamond Rings are rings with accent diamonds in a row or multiple rows around a band forming a sparkling pattern. The Pave Ring's accent diamonds are usually tiny and/or simple cut diamonds that can be round, rectangular, or triangular-shaped. Pavé diamond rings originate from the French word for paved and is pronounced "pah-vay". In America, they are simply referred to as pave diamond rings.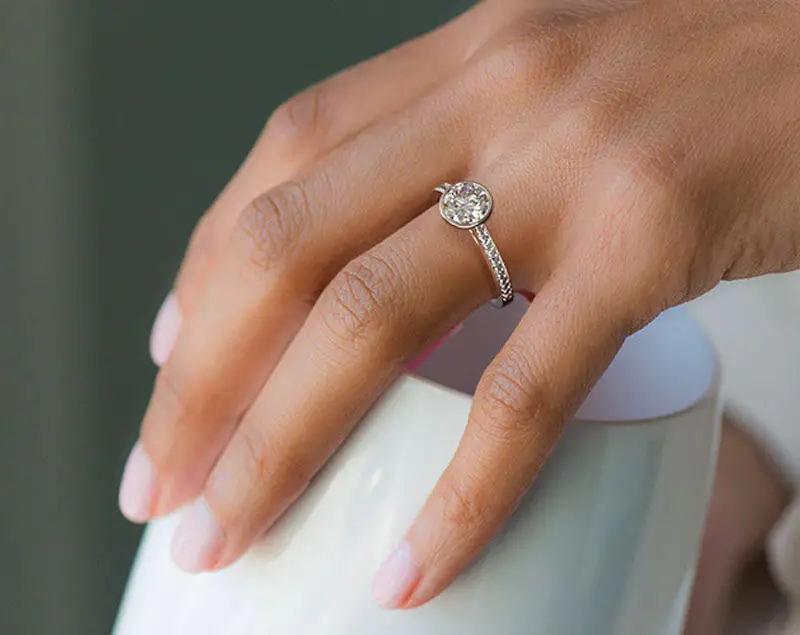 Why are accent diamonds lower cost than most diamonds?
Accent diamonds are a great alternative to owning a diamond ring without the high price tag because of size, color, and clarity. The size of accent diamonds are small, generally less than 0.1 carat (or 20 mg). The color of the small diamonds are close to colorless, but not completely colorless.
Due to the small size, other shades of color are less apparent to the naked eye. The clarity is usually considered Slightly Included or Included. This means there are more inclusions than high clarity diamonds. Inclusions are naturally occurring imperfections found in a diamond from high heat and pressure underground. High clarity diamonds have fewer imperfections and are considered to be a higher quality, so that is reflected in the price.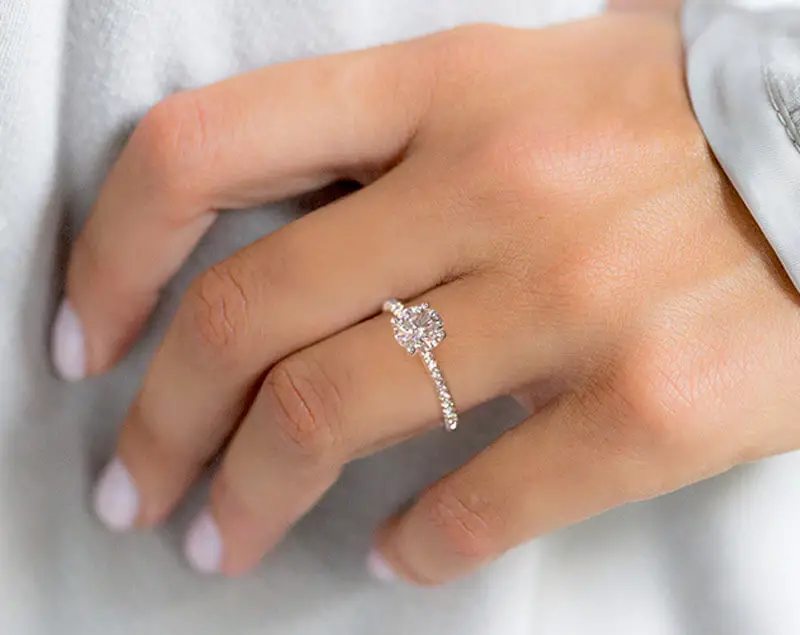 History of pave diamond rings
Pave diamond rings have been used since the 1700s but came into prominence in the 1900s. In modern-day Hollywood, celebrities such as Blake Lively, Reese Whitherspoon, and Natalie Portman all have engagement rings with a paved setting.
Why you should choose a Pave setting for an engagement ring
The purpose of a Pave setting is to increase the brilliance of a ring when light enters the gemstones and bounces off in random directions. The Pave setting is a diamond accent ring that brings out the brilliance, enhances, and enlarges the main center stone diamond. The diamonds are set to create a continuous brilliant look. A Pave setting is also commonly used as a wedding band in lieu of wearing the larger diamond engagement ring daily because the smaller prongs holding the diamonds are more secure than larger prongs.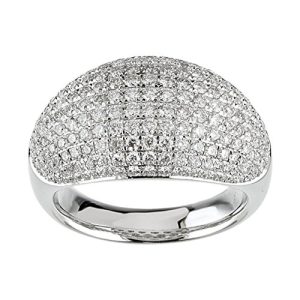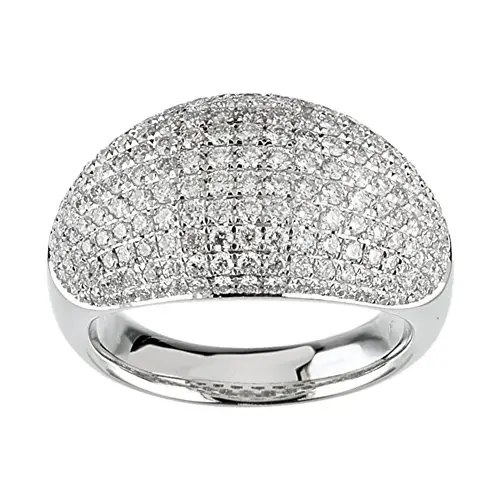 How Pave Ring settings are created
Tiny holes are drilled around the ring band, the diamonds are inserted into the hole and beaded with mini prongs made of precious metal to secure the small diamonds. There are also micro pave diamonds that are tinier, which creates a greater detailed look than the regular pave setting.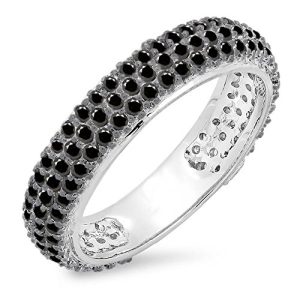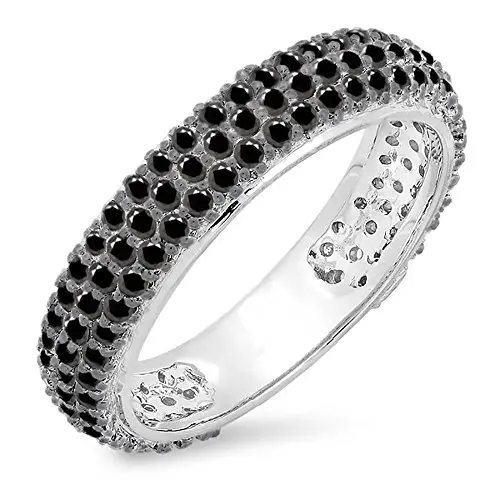 Tips for buying Pave Rings
Examine the engagement ring with a loupe (also known as a small magnifying glass especially used by jewelers) to check for any cracks on the diamonds.
Check for a smooth paved surface on the setting. Any overlap can cause breakage or chips.
Check for any loose stones. The tiny prongs should hold each accent diamond in place.
Examine the prongs to ensure they are not too large and not too high that could risk being damaged or mask the accent diamonds. The pave setting should be even.
If the pave setting goes around the entire ring, this could be difficult to resize later on. Thus care should be taken to ensure the ring is correctly sized before requesting for a paved setting.
See also: How to Buy a Diamond a Ring (and not get ripped off)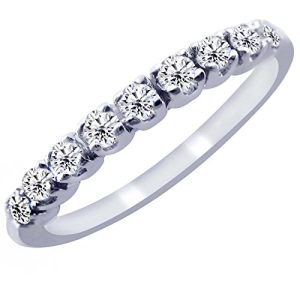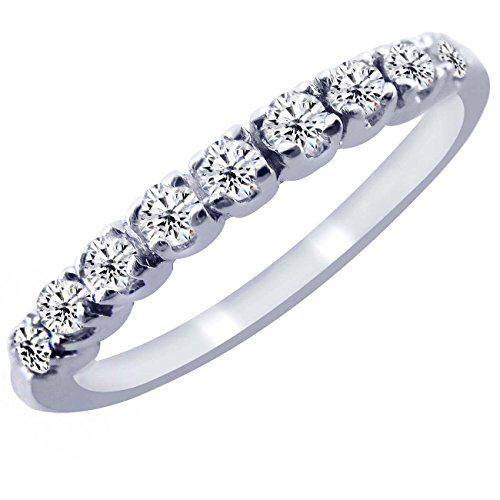 How much do Pave Rings cost?
The price of a pave ring depends on the style of setting and total carat weight of the total diamonds. To see current pricing for pave rings, click here: Pave Ring Pricing