What is the meaning of a Promise Ring? The meaning of a promise ring is to symbolize Loyalty, Fidelity, & Commitment to your partner prior to marriage. Promise rings strengthen the bond of a relationship and carry it forward toward an optimistic future. Think of a promise ring as a "pre-engagement ring". It's a pre engagement between two people. They are sometimes also known as purity rings depending on your culture.
In a relationship that is going strong, a sign of devotion, such as a promise ring, is often a welcomed gesture. It is a statement of love that further solidifies an already solid relationship. Not everybody is ready for marriage, so an engagement ring might be a little too much.
The Purpose of Promise Rings Explained.
There is no way to correctly define the appearance that a promise ring should have. Just like any other piece of jewelry, it can vary based on an individual's style.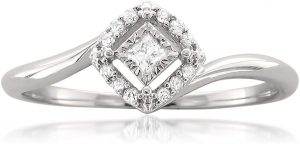 Promise rings are a unique way to display your love, so each one can look radically different. Most people are under the misconception that it must look similar to an engagement ring, but that is not always the case. Sometimes, it can be as simple as a silver band.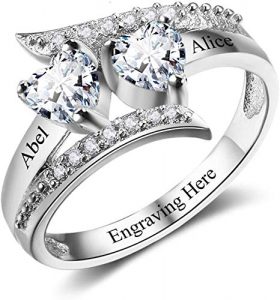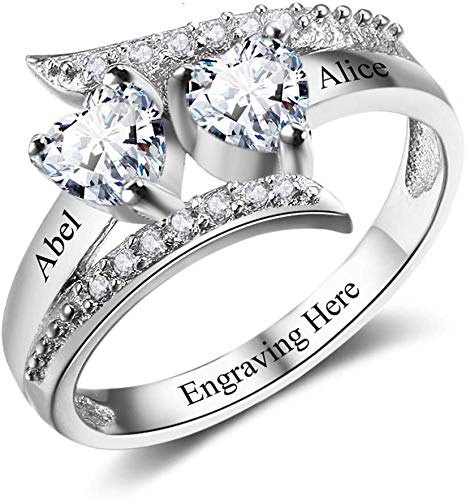 A promise ring should be a ring that is important to the relationship, regardless of the way it looks and how much money is spent on it.
What Promise Rings look like.
The most traditional style of promise rings are generally going to be smaller than engagement rings. A lot of them feature a single large stone that can either stand on its own or be bordered with other smaller stones.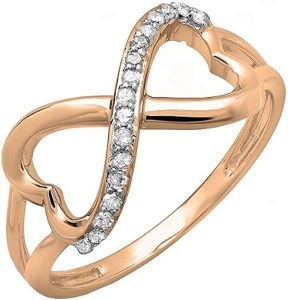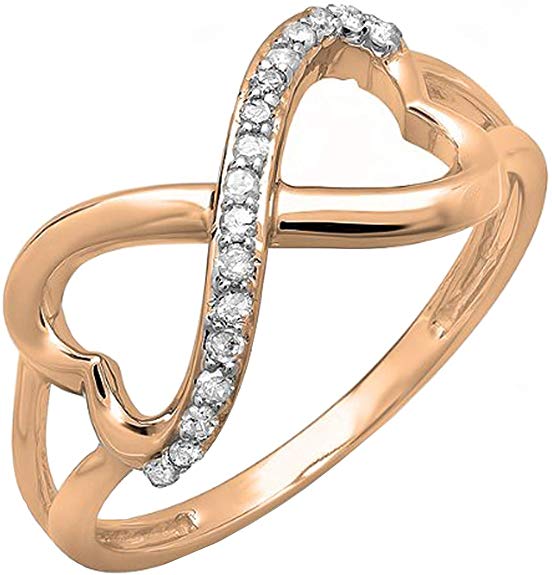 Diamonds are the most popular choice when it comes to promise rings, but other stones like rubies, emeralds, and sapphires are often given, too.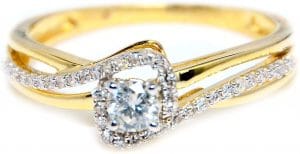 Normally, one person gives another person in the relationship the promise ring. There are options if matching rings are desired, though.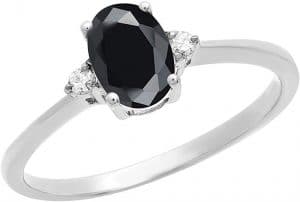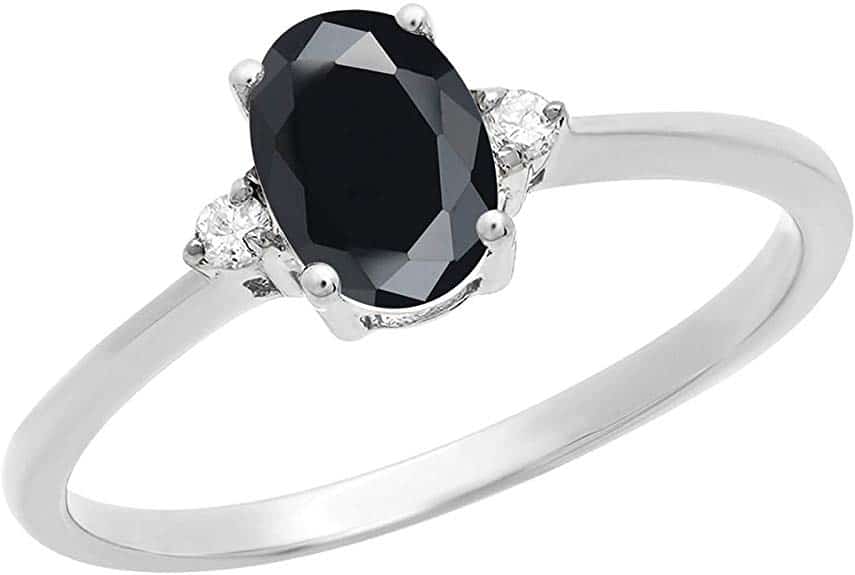 Some jewelry companies craft rings that are meant for couples, often offering two rings that are similar in style to go together as a set.
When to give a Promise Ring.
Normally, people give promise rings during important anniversaries. Younger people also see promise rings as an appropriate gift for special occasions.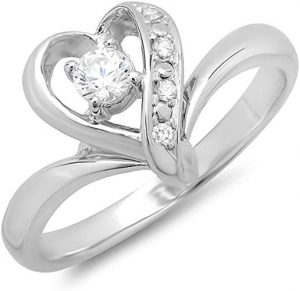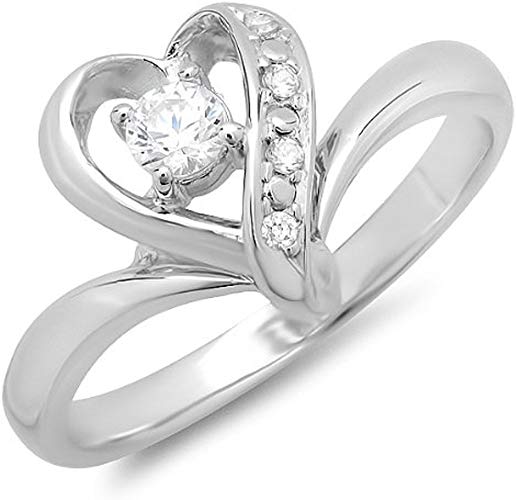 For example, many like to use them to commemorate one year together. But, each couple is different, and promise rings can be given at any point in a relationship.
Why you should give a Promise Ring.
The Knot reviews various reasons as to why giving promise rings is the right decision (https://www.theknot.com/content/what-is-a-promise-ring). Overall, commitment is the main aspect of a relationship that is symbolized by a promise ring.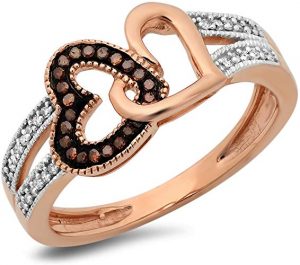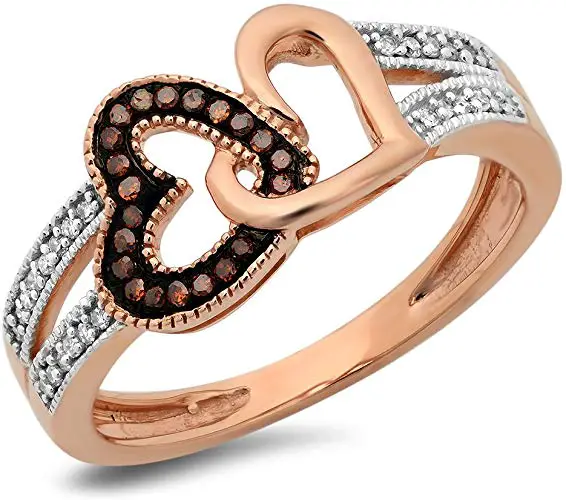 If you feel that you want to show your partner your level of commitment, it makes sense to give a promise ring. Even though it is a level below an engagement ring, it is still seen as an important milestone for couples all over the world.
The tradition of promise rings has been around for hundreds of years, some dating back to the 16th Century!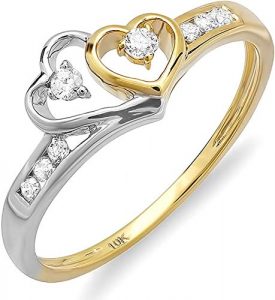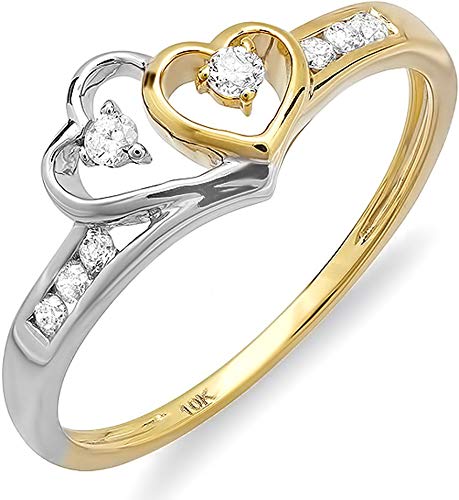 There is no wrong way to give your partner this ring. It all depends on your comfort level, and how you want the moment to be commemorated.
What finger does a Promise Ring go on?
So, what finger does a Promise Ring go on? A promise ring is worn on the left-hand ring finger. However, there is no finger that is officially assigned to wear this ring, and not everyone gives it to their partner down on one knee (like an engagement ring or wedding ring).
It can be as casual or as serious as you want it to be, and that is the greatest part about having a step in between dating and engagement. Most people do wear a promise ring on their ring finger, either the left hand or right hand.
Where can you buy a Promise Ring?
First, it is important to have an idea of what kind of ring you are looking for. Doing a simple search for promise rings online can give you a basic idea of the different styles that are available. It is helpful to save a couple of reference pictures.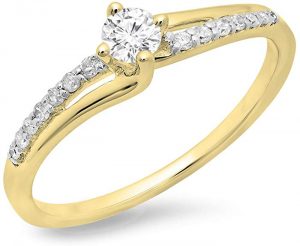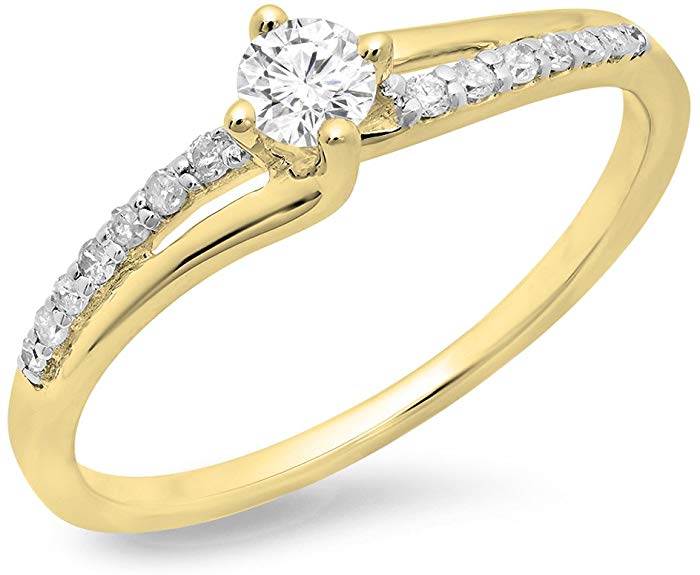 If you are looking for something unique, having these references will ultimately help the jeweler craft your custom piece. Once you have your heart set on one, think about your budget.
How much should a Promise Ring cost?
How much you are able to spend will determine where you should look to make your purchase. Remember, there is no price limit, so don't feel that you have to spend a fortune to obtain a beautiful promise ring. You can buy an expensive diamond promise ring or a more affordable sterling silver promise ring. They certainly do not have to be as expensive as engagement rings or wedding rings.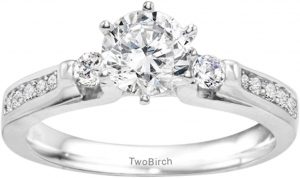 There are many different local jewelry stores that you can browse, if you wish to buy one in person. Sometimes, the person giving the promise ring likes to bring their partner into the store to make sure that the sizing is correct and to get opinions on styles.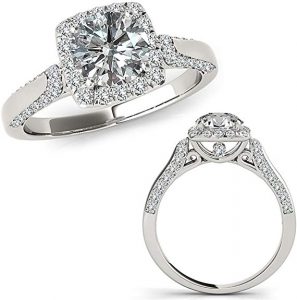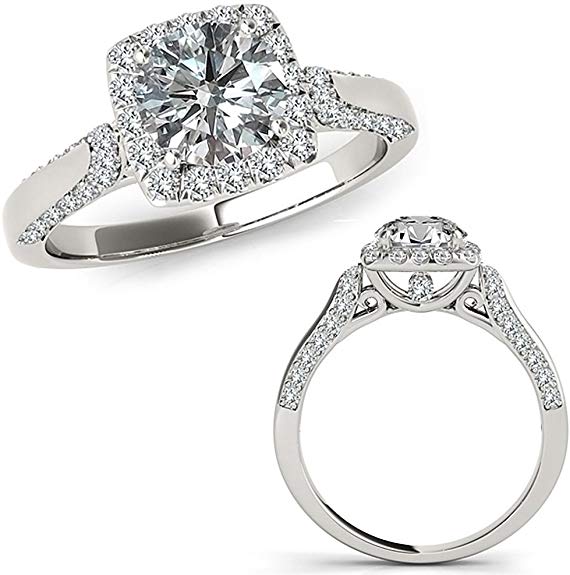 If you already have a good idea of what size you need, and you want to keep the surprise, you can turn to stores online to make your purchase. There are many great artists that sell their handmade work on websites like Etsy (https://www.etsy.com/market/promise_rings), or their own personal websites.
Also, most name-brand jewelry stores have website options for you to buy a ring online that will be delivered to you by mail.
Learn more about Promise Rings: