So where is the best place to buy a diamond engagement ring? What is the top online jewelry store? You've found the person of your dreams, now it's time to begin your engagement ring search for their dream ring. Now that you've made this incredible and life-changing choice, you want to know how to get the best prices and where to get the most for your money when buying a ring online.
To give you a quick list if you're short on time, these are our top 3 online diamond jewelry stores:
James Allen (OUR TOP PICK for the Best place to buy a Diamond Engagement Ring)
Blue Nile (Top Runner Up – Check your prices between James Allen and Blue Nile to get the best deal)
Amazon (Best Affordability from a wide range of vendors)
Keep reading to learn more about these top picks and also to educate yourself on the pro and cons of buying your engagement ring online.
Where is the Best Place to Buy An Engagement Ring Online? Who can we trust?
Before we get into the second major concern people have (cost), we need to look at where in the massive space of the online diamond stores you can trust shopping for an engagement ring.
Like any jewelry retailer, some jewelry stores have a better reputation than others. When it comes to online shopping for an engagement ring, you obviously only want to patronize those outlets with a crystal clear track record and stellar customer service.
When it comes to places to buy diamond rings and other key attributes for online jewelry retailers, a few names stand above all the rest.

Nobody does diamond engagement rings online like James Allen. Not only does this online retailer provide an incredible selection of over 200,000 (yes, you read that correctly: two hundred thousand) diamonds, but they also have an amazing 96% positive rating from customers.
On top of all this, they have 24/7 customer service via text chat or phone call for all your questions. Each diamond comes with high quality
packaging and a GIA certificate. You receive a lifetime warranty, and, as if this weren't enough, you also get free shipping and can also easily return your ring for free within a 30 day return policy in the U.S. You'll be happy to know they also offer many financing options as well.
James Allen has a really cool ring builder tool that lets you select the from loose diamonds and ring setting styles to create a custom ring. You can choose your ideal cut loose stone and match it with a setting you like the best for the perfect engagement ring.
You can buy other types of fine jewelry there too, like necklaces, tennis bracelets, and loose diamonds.
For the absolute highest possible value in the diamond selection, prices, quality, and customer convenience look no further than James Allen. James Allen is the best place to buy engagement rings online for a top-notch buying experience.
Click Here to Visit the Official James Allen Website
Read our James Allen Review here.

Blue Nile is one of the oldest online diamond engagement ring retailers. Blue Nile prides itself on being a cut above the rest while also offering lower prices than many other online stores and having a  massivediamond inventory.
Blue Nile clearly does a great job at making tons of people happy with their huge selection of diamonds, ideal cut diamonds, 30-day return policy, and money back guarantee.
Blue Nile has had over 2 million customers in the twenty years since they opened their online jewelry store doors in 1999, with a 90% customer satisfaction rating. Blue Nile is one of the best diamond retailers to buy an engagement ring and offers a fantastic shopping experience.
Click Here To Visit The Official Blue Nile Website
Read our Blue Nile Review here.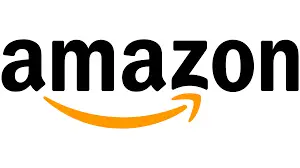 That's right. Online retailer Amazon.com sells just about everything, including engagement rings. In fact, a quick search turns up over 7,000 results in this category. Unlike the other online establishments here, however, Amazon does not sell the rings themselves.
Rather, they provide an online market for other retailers to sell their own diamond rings.
There's both good and less good news in this.
On the positive side, you have a lot of selection and can often find a great deal. You can find a perfect engagement ring at just about any price point in your budget.
The downside is that you may not have a lot to base your decision on other than a gut feeling about the trustworthiness of the seller in question.
So if you want to buy a high quality, yet affordable, engagement ring, look no further than Amazon.com.
Click Here To Visit The Official Amazon.com Website
Is Shopping Online for a Diamond Engagement Ring a Good Idea?
So, first things first. Should you buy a diamond ring online?
Well, that depends.
Do you just like saving money and getting the best prices?
Do you also find yourself always short on time?
Do you want to find a wide selection, ease, efficiency, and great customer service for an overall great shopping experience?
If you answered Yes to all of these, then you should definitely buy one online and continue reading.
Buying online is one of the wisest, easiest, and cost-effective decisions you can make as you plan for the biggest day of your life.
Let's see why that's true.
Engagement rings come at an exciting time, but they bring with them concerns about everything from cost to legitimacy. If you're like most people, you have far more questions than answers at this point.
Where is a good place to buy diamond rings?
Do I buy the diamond separately?
How much do they cost?
Should I order online or drive to a jewelry store?
Who can I trust to tell me the truth about engagement rings?
This is a perfectly natural reaction. But there is good news! We can answer all of these questions and many more that you might not have thought of just yet.
Below, you will find everything you need to know in a detailed, step-by-step guide for how to buy diamond rings online. By the time we're through, you will be ready not only to make this exciting investment but you'll become the expert your friends come to when it's their turn to go shopping online for a ring.
How Much Cheaper can I get an Engagement Ring for Online?
We can now get into the cost of an engagement ring and how much you should expect to spend when buying your diamond online.
Here's the thing. When consumers shop online, they often expect to pay a lower amount than they might in a brick and mortar jewelry store. Lucky for you, this is also frequently the case when it comes to an engagement ring or a wedding band.
What many people don't realize is that diamonds come with hefty price tags for a reason: they are incredibly costly to mine and produce. According to one source, a diamond mine can cost as much as a billion dollars to get developed and another decade (yes, ten years) to actually become productive. Add to this the $100 million annual cost of upkeep and you're looking at quite an expensive venture.
Due to all this, diamonds come at quite a premium. But it doesn't have to be this way. With established online retailers, they have an enormous inventory at their disposal and so they have the ability to sell engagement rings at a lower cost than many of the well-known storefronts.
You're probably wondering about the actual numbers at this point, so let's get into that.
On average, you're looking at somewhere in the range of $3,500 to $5,000 for buying an engagement ring online.
Keep in mind that these figures are just an average, and the actual range can extend both well above and below these costs. Also, remember that it will all depend on the cut, color, clarity, and carat of the diamond itself. Diamonds differ greatly in variation, and each one is absolutely unique.
If the diamond has incredible clarity, no color, and a significant carat weight, then you can expect to pay much more. On the other hand, if you're more concerned about cut than the rest of the 4 C's, then you might not have to spend as much.
Of course, these are just examples, and actual cost and quality will vary greatly from diamond to diamond, as well as from store to store.
Examples of Engagement Ring Costs
For the sake of simplicity, we will simply deal with one engagement ring outlet at the moment: James Allen.
They offer a very wide selection for diamonds and rings online for sale. The cost of their rings will vary based on the quality of the diamond and the ring setting that you choose, so let's go through a few examples. This will help you to know what to expect on a practical basis as you go through your search.
Example #1
14K WHITE GOLD 2MM KNIFE EDGE SOLITAIRE SETTING
0.30-CARAT J-I1 VERY GOOD ROUND CUT DIAMOND
Total Cost: $840
Example #2
18K WHITE GOLD PAVE HALO DIAMOND ENGAGEMENT RING (CUSHION EMERALD, RADIANT)
1.00 CARAT K-VS1 RADIANT CUT DIAMOND
Total Cost: $2,812
Example #3
PLATINUM TRIO MICRO PAVE ENGAGEMENT RING
1.27 CARAT H-VS2 EXCELLENT ROUND CUT DIAMOND
Total Cost: $9,462
As you can see, there is a wide range of style, look, quality, and overall cost from one engagement ring to the next. While the average is somewhere around $4,000, the actual cost of your particular choice can range from less than $1,000 to $10,000 or more.
Read also:
A Quick Word on Lab-Grown Diamonds
You may be surprised to learn that not all diamonds actually come from the ground. In fact, a good deal of today's diamonds (for wedding rings, engagement rings, or any other purpose) are made in a lab.
Depending on your perspective, you might find this to be more or less appealing to you than diamonds extracted from the ground. Let's take a quick look at the pros and cons of such lab diamonds.
First of all, lab do not come from the ground.
This means no mining is involved, so you can rest assured that they come from an ethical source. That being said, not all mined diamonds are unethically sourced; this is simply a concern that some people have about their jewelry.
Second, many worry that lab diamonds aren't as special, high quality, unique, or beautiful.
Very much the opposite is actually the case. Diamonds made in a lab have all the exact same properties as those from the ground. They are physically, chemically, and visually identical in every way.
Last, there is the question of cost.
As we talked about above, mining for diamonds is an incredibly expensive business venture. While growing diamonds in a lab is not cheap, it is often much less expensive than owning and operating a diamond mine. Because of this, lab created diamonds typically have the benefit of lower prices than those mined from the ground, without any loss of size, clarity, or quality.
Again, mined diamonds do not all come with ethical strings attached, and you can absolutely get great value for your diamond without going the lab-grown route. It's just one more tool in your belt to making a well-informed decision about this important purchase in your life. (Read Also: What Are Lab Grown Diamonds?)
So How Do You Save Money When Buying Diamonds Online?
In this section, we'll show you how to capitalize on your budget and get the most bang for your buck when it comes to diamonds and how to buy an affordable engagement ring. Read on to find out all the nitty-gritty details of diamonds and engagement rings.
The 4 C's of Engagement Rings
It's important to know what exactly you're buying. This is the one purchase with which you're likely not super familiar, because (if you're lucky) you only buy it once!
Other major purchases, like cars, are also important and require serious thought, but people tend to know what they're dealing with in these cases. Cars have certain qualities that people understand easily: gas mileage, overall safety, seat fabric, etc.
For most people, rings don't have these well-known qualities. Fortunately, diamonds have far fewer important characteristics than cars. In a lot of ways, they're actually far easier to understand and remember too, so that when the time comes to making your purchase, you know exactly what you're doing.
Cut: The first standard feature to look at is the shape of the diamond, which is called the cut. Many experts agree that diamond cuts remain the most important aspect of a diamond because it determines how much the diamond sparkles. You want your significant other to waggle their finger and say, "It's so shiny! Look how it sparkles!" The cut makes these magic moments possible. The most popular diamond shapes for engagement rings are Princess cut diamonds, Round cut diamonds, and Emerald cut diamonds. Learn more: What's the Best Diamond Cut for an Engagement Ring?
Color: The next vital characteristic of diamonds considers the color. To make matters easier on this one, diamond gurus have made a chart that details the value of every possible color of a diamond. When it comes to wedding engagement rings, color runs inversely proportional to cost. In other words, the more color it has, the less the diamond will actually cost you. See the chart below to reference the overall color scale of diamonds.

Clarity: If you were hoping for another chart, you're in luck! Experts created a scale to differentiate between the different levels of clarity for diamonds as well. Like most things, the fewer flaws it has, the more valuable it will be. In this way, clarity runs directly proportional to cost. Simply put: the more clear it is, the more expensive it will be. See the chart below for reference.


Carat Weight: Now for the one you've probably heard a little bit about before: carat. That said, here's a trivia fact for you… Diamond carat does not refer to its size! Most people are very surprised to learn this important piece of knowledge.
Carat is actually a measure of weight. For instance, a 1.0-carat diamond ring is not necessarily bigger than a 2.0-carat one, but it does weigh more. Even so, the more carats, the more likely that the diamond is, in fact, larger. It's just not always the case.
You might now wonder how to determine that your ring does, in fact, meet the cut, color, clarity, and carat dimensions that you're promised at checkout. Ring sellers have actually thought of this too.
To ensure that you get what you pay for, any verified online ring purchase should come with a certificate from the GIA (Gemological Institute of America). This document certifies that the ring bears all the specific features that it's supposed to have. The certification also proves that the diamond is conflict-free and not a blood diamond.
The Wedding Band and Setting Options
Another important decision comes by way of the band and setting for your ring. Many options exist, but there are a few that you should know about as you begin your search.
Band Materials
The band refers to the actual ring itself that goes on your partner's ring finger. In general, these look more or less the same before taking into consideration the setting options, which we'll get into momentarily.
Apart from how the diamond is physically set into the ring, the wedding engagement ring band usually comes in two different materials: gold and platinum.
When you think gold, you're probably imagining something in the yellow spectrum, but gold actually has a number of different colors to it.
For engagement rings, the colors typically run as follows: white gold, yellow gold, and rose gold. For the sake of comparison, platinum looks a lot like white gold. See below for reference (courtesy of James Allen).

Other options include silver, tungsten, titanium, steel, and zirconium.
Ring Settings
Once you've chosen a band material, the next step is selecting a setting for your diamond. In some ways, the setting is arguably the most personalized part of any ring. It adds the flourish that makes every ring uniquely its own.
Of course, no two diamonds are alike, but it is the diamond setting itself that provides the real, visible character to an engagement ring.
More variability exists for the setting than for band material, so photos will be very helpful in giving you the most complete picture possible. See the image below for a look at the 9 main types of diamond band setting for engagement rings.


Channel Set — The channel set band offers multiple diamonds in between a pair of metal strips. Diamonds are very unlikely to come loose or unseated in this setting.
Halo — In this setting, a single diamond is ensconced and encircled by a series of smaller diamonds. The halo band itself is often adorned with yet further, and tinier, diamonds to make the whole thing sparkle like something straight out of a movie.
Split Shank — If the look you're going for is two bands for the price of one, then you want a split shank setting. These rings almost appear to have two rings coming out of a single band. The downside is that not many wedding bands fit flush against this shape.
Flush — Unlike all the other options listed here, a flush engagement ring does not rise off the band at all. Instead, it appears to be — you guessed it — flush to the actual band. This works well for those not wanting a lot of flashiness to their engagement ring.
Bezel Set — The bezel setting resembles the halo setting with the exception that the circle around the center diamond is not made of other diamonds, but of metal. Ideal for those looking for something simple and traditional.
Pavé — Talk about a classic! The pavé engagement ring setting has a band that is — literally — paved with a curved row of minute diamonds. A very popular setting that has both modern and classic qualities rolled into one singular design. Pave is similar to a solitaire ring but with the accent diamonds around the band.
3-Stone — Another option for bookending the central stone with other diamonds (or gems) is the 3-stone setting. This is exactly what it sounds like 1 major stone in the middle, with 2 smaller stones on either side of any shape, color, or material.
Prong Set — Similar to the pavé band, the prong-set provides little prongs that hold the central diamond in place. This offers a timeless and elegant look without a lot of fuss.
Tension — For those wanting something extraordinarily unique, tension settings can be the perfect fit. Instead of resting atop the ring as in most of the other options, tension bands hold a diamond in place by pressing on it from both sides. These bands often appear more intentionally curved and angular than other band settings.
While these 9 are quite popular, there remain others that people love just as much. Other engagement ring band options include Solitaire, Gypsy, Illusion, Cluster, and the classic Tiffany (after the famous jewelry company of the same name), among others.
If you want our opinion, we tend to think that the Halo diamond ring setting is one of the more priceless settings around. It's a gorgeous setting that looks classic on anyone's finger. And because it's been around forever, it'll stand the test of time, too.
That being said, what setting you choose is ultimately up to you and your significant other. The choice of diamond, band material, and setting will make the ring unique and special, something to treasure for years to come.
Take a look at all the different engagement ring band settings and materials options. You're bound to find something that is absolutely perfect for you and your partner.
How To Buy Diamond and Engagement Rings Online
It's time to get into how to buy an engagement ring. The issues many people run into when shopping around online retailers for rings remain universal in nature.
The two at the top of list usually come by way of quality and cost. Let's deal with quality first.
How do you Trust Engagement Ring QUALITY Online?
Like most things in life, if you can purchase it in a store, you can also buy it online. Much to some people's surprise, the same holds true for buying an engagement ring.
The difference here lies in the nature of the item itself. Before you buy a mop online (for example), you have the opportunity to read lengthy reviews and star-ratings from customers that have already experienced the exact same product. If the item turns out to be a dud, well, at least it was just a mop: reviewable, inexpensive, and easy to return.
Jewelry and mops are, well, in a word: different. For one thing, companies mass-produce mops. By stark contrast, every single diamond in the world is exactly unique, one-of-a-kind, never to be seen again. Of course, this also means that you don't get the benefit of reading reviews for a diamond.
Because each one has its own cut, color, clarity, and carat (the "4 C's"), diamonds have a distinct position. Unlike mops, when you shop for jewelry online, you may worry that you're not actually getting the thing you paid for.
In other words, let's say you pick out a 2.0-carat diamond ring. How can you trust that you won't get a 1.0-carat diamond delivered in the mail instead?
This is where the reputation of the online store plays a major role. One of the single most significant parts of buying a ring online is the trustworthiness of the online retailer itself. Most online stores that sell jewelry should sell diamonds that come with a grading report and certification for GIA, AGS, or IGI.
Some Wedding Ring Money Saving Tips
Not only do you have more variety than traditional jewelry stores and diamond retailers when shopping online, but you also frequently get the best deals too. In other words, buying online comes in quite handy when you need to maximize every single dollar (which, let's be honest, is virtually everyone).
For those looking to save money, there are many practical considerations that can make a huge difference.
First, make sure that you don't overspend on your engagement ring band. Since many of the materials and finishes appear almost identical, unless your significant other has a major preference, you are probably far better off just opting for something on the lower end of the cost spectrum.
Second, make sure you don't go crazy trying to get a diamond with a massive carat weight. Remember, that higher carat number does not necessarily mean a larger stone. You can get a diamond that is just as noticeable and with as much sparkle and shine without having to spend a fortune just to get a big carat. The appearance of the diamond's size will depend as much on the size of the finger it's on as anything else. Learn more: What is the Average Size of an Engagement Ring? and What Diamond Cut Looks the Biggest?
Last, do not hesitate to consider a lab-grown diamond. They are every bit as much a diamond as those that come from the ground — they just start in a lab instead of the earth. If you really want to maximize your dollars and get the most out of your engagement ring budget, an easy way to achieve this is by opting for a lab-grown diamond.
One Ring to Rule Them All (Not Really)
As you now know, when buying an engagement ring there are tons of different styles, types, colors, and varieties of diamonds, wedding bands, materials, gemstones, and setting options that exist out there in the diamond retailer world today.
Armed with all of this important knowledge, you now have the ability to make a highly informed decision that makes your partner as happy as can be for all those special years ahead — all without breaking the bank. Now go out there and find the perfect ring. Feel free to email me if you have any questions. Happy ring shopping!
Was this article helpful?
Let us know if you liked the post. That's the only way we can improve.