The recent trends in bridal designs indicate that bigger is better when it comes to diamond engagement rings. However, not every couple has the budget for a "rock". Choosing the right shape for your diamond, however, can help the stone appear bigger.
Here are the 5 biggest looking diamond cuts.
1. Round
A round cut diamond is not cut as deeply as others, which helps to create the illusion of size.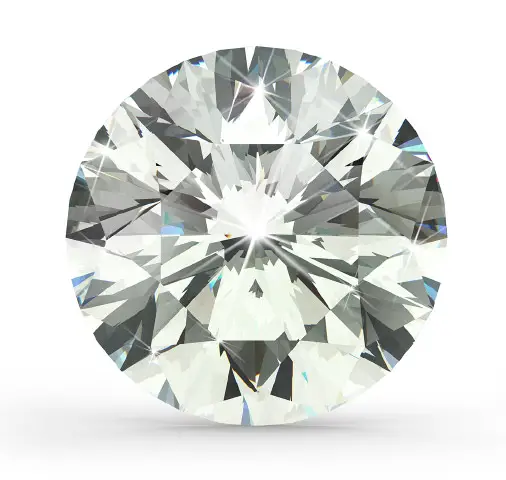 2. Oval
Oval diamonds look larger because the stone is elongated.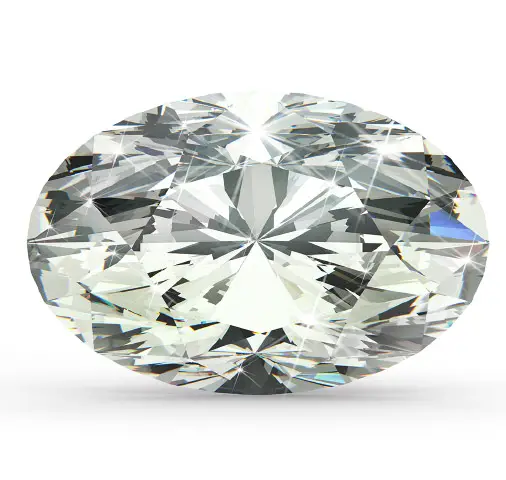 3. Marquis
The marquis cut is not as popular today as in years past, but it is another cut that looks large because of the elongated shape of the stone.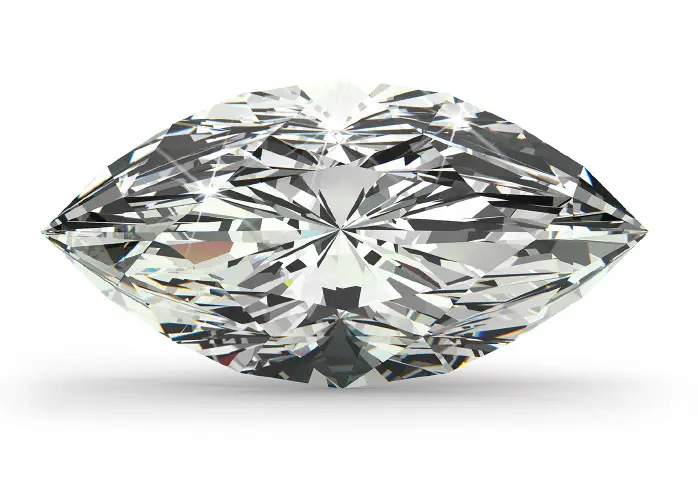 4. Emerald
The same goes for the emerald cut diamond. The rectangular shape of the cut makes the diamond look big.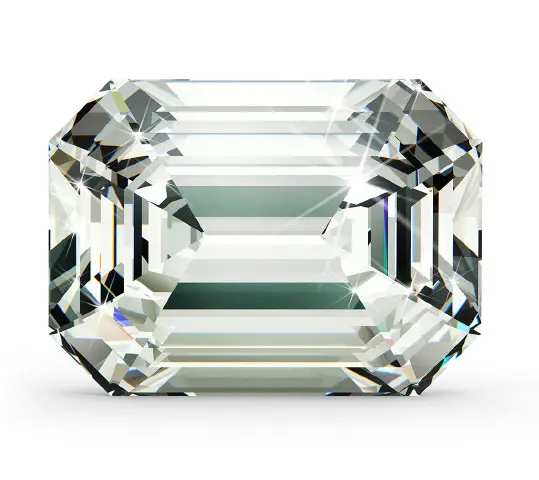 5. Halo
A halo cut diamond has a ring of smaller diamonds surrounding the main stone, which may be round, square, or rectangular. This ring of smaller diamonds gives you a very large ring without such a large center stone. The smaller diamonds surrounding the main stone cost far less than the price of a larger center stone.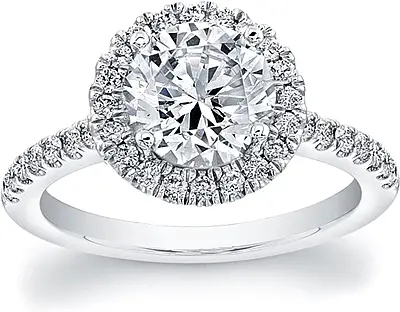 The Diamond That Looks Biggest May Not Be Best
It is important to keep in mind that the size of the stone isn't the only element that gives a ring the "wow" factor. Choosing a diamond with a cut grade of "ideal" ensures that it sparkles and reflects light well. In addition, a diamond's color affects its appearance and brilliance. A carefully chosen ring of a smaller size will outshine a larger, poor quality piece every time.
The metal you choose is important, as well. The bright white glow of platinum can make any diamond look larger. However, you shouldn't choose a platinum setting just because it makes your diamond look biggest. Your engagement ring should be made from the metal you wear most frequently since you'll be wearing it every day.
Choose the Ring That's Right for You
Before choosing an engagement ring, it's a good idea to try on several rings with different sizes and cuts of diamond. Certain cuts may, for example, look better on your hand, based on its size and the length of your fingers. Experiment with different settings, as even the size and shape of the prongs, can affect how the ring will look on your finger.
Narrowing your choices will be easier if you approach diamond shopping with a budget in mind. Knowing how much you can spend will allow you to experiment with different combinations of style and cut within your price range. Then, you can decide for yourself what combination of size and features gives you the most "bang for your buck".
Your diamond engagement ring is meant to be one of your most treasured pieces of jewelry, and one that you will wear for a lifetime. Take the time to look at all sizes and shapes of diamonds so that you find the one that is as perfect for you as the person who gives it.
Learn More about Diamond Cuts and Diamond Shapes: